SO Seagate | 1TB USB 3.0 Seagate Expansion portable external hard drive | STEA1000400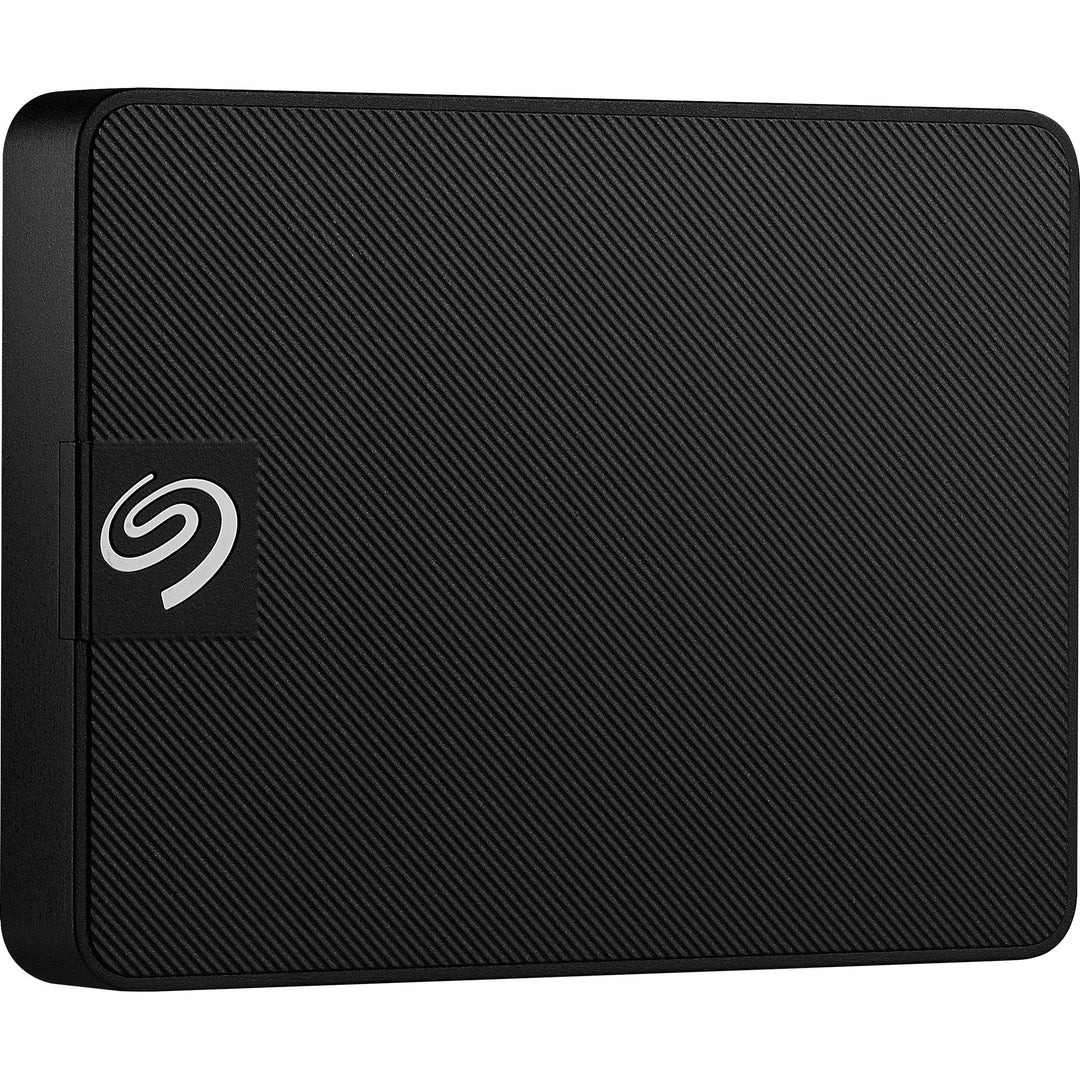 "Go big or go home" doesn't always apply, especially when toting around your digital life. That's why we built this drive smaller than your average external SSD. Don't get us wrong, there's lots of capacity inside for photos, videos, and files—but when it comes to form factor, it's so compact that it'll fit practically anywhere. In your bag, pocket, or even your wallet.
Boosted Speed. Essential Space.
Transfer photos faster and stream videos directly from drive to laptop with SSD-boosted speeds of up to 400MB/s. Whether traveling, at the office, or just scrolling through old memories, enjoy plenty of on-the-go durability and space for must-have content.
Drag and Drop for Windows and Mac
Zero software, nothing to install—just simple drag-and-drop file transfers from your laptop to your drive. 1 Expansion SSD is ready out of the box and works with both Windows and Mac.
Rescue Data Recovery Services
Most Seagate drives now include Rescue Data Recovery Services matching the duration of your warranty—helping you defend against power outages, natural disasters, user error, viruses, and more. With an industry-leading 95% success rate against unexpected data loss and access to world-class data recovery experts, you can focus on what's important and rest easy knowing your files are safer.
What's Included: 
Seagate Expansion SSD
20 cm USB 3.0 cable
Quick start guide
Rescue Data Recovery Services